Are you wondering where to start studying English vocabulary? Adjectives are a really important part of speech. An adjective is a word used to describe a noun.
It is a good idea to focus on the most common ones in the language. Below are lists of the 50 most common words in both American and British English.
50 Most Common Adjectives
🇺🇸 in American English 🇺🇸
No.
Adjective
1
OTHER
2
NEW
3
GOOD
4
AMERICAN
5
GREAT
6
BIG
7
HIGH
8
OLD
9
DIFFERENT
10
NATIONAL
11
SMALL
12
LITTLE
13
BLACK
14
IMPORTANT
15
POLITICAL
16
SOCIAL
17
LONG
18
YOUNG
19
RIGHT
20
BEST
21
REAL
22
WHITE
23
PUBLIC
24
SURE
25
ONLY
26
LARGE
27
ABLE
28
HUMAN
29
LOCAL
30
EARLY
31
BAD
32
BETTER
33
ECONOMIC
34
FREE
35
POSSIBLE
36
WHOLE
37
MAJOR
38
MILITARY
39
FEDERAL
40
INTERNATIONAL
41
TRUE
42
FULL
43
HARD
44
SPECIAL
45
RECENT
46
RED
47
OPEN
48
PERSONAL
49
GENERAL
50
CLEAR
50 Most Common Adjectives
🇬🇧 in British English 🇬🇧
No.
Adjective
1
OTHER
2
NEW
3
GOOD
4
OLD
5
DIFFERENT
6
LOCAL
7
GREAT
8
SMALL
9
SOCIAL
10
IMPORTANT
11
NATIONAL
12
HIGH
13
BRITISH
14
POSSIBLE
15
LARGE
16
RIGHT
17
LONG
18
LITTLE
19
YOUNG
20
POLITICAL
21
ABLE
22
GENERAL
23
ONLY
24
PUBLIC
25
AVAILABLE
26
FULL
27
EARLY
28
BEST
29
BIG
30
MAIN
31
MAJOR
32
ECONOMIC
33
SURE
34
REAL
35
LIKELY
36
BLACK
37
PARTICULAR
38
INTERNATIONAL
39
SPECIAL
40
DIFFICULT
41
CERTAIN
42
CLEAR
43
WHOLE
44
FURTHER
45
WHITE
46
OPEN
47
EUROPEAN
48
FREE
49
CENTRAL
50
SIMILAR
Most of the most common adjectives are the same in the US and the UK (78% of the top 50 and 92% of the top 25 words appear in both lists). Notice that American is the 4th most common adjective in American English and British is the 13th most common adjective in British English. We shouldn't read too much into these simple lists, but it is interesting to note that military, federal, and personal all appear in the American list. Do you notice any other patterns?
That's all for now! Start studying!
If you're looking for something similar, check out the most common verbs in English.
The C-V-C Pattern
One of the craziest things about learning English is the relationship between spelling and pronunciation. We don't even need to talk about ought, enough, through, etc, right?
But there are some patterns to learn that can make English a little less crazy. Today let's talk about one of the most important ones: C-V-C words.
But what does C-V-C mean???
I'll tell you. C-V-C means consonant-vowel-consonant. A C-V-C word is a three-letter word that follows the spelling pattern of a consonant, then a vowel, and then another consonant. Remember, vowels are the letters A, E, I, O, U (sometimes Y!), and consonants are all the other letters. For example, top. T is a consonant. O is a vowel. P is a consonant. C-V-C.
Here are some more examples of C-V-C words:
Can you see the pattern?
Now, why is this important? It is important because if you can recognize a C-V-C word, you can almost certainly pronounce it, even if it's a new word for you! That's because in C-V-C words, the vowel is almost always a "short" vowel.
Check out the list of the short vowel sounds with examples in the chart.
Double Consonants and C-V-C Words
There is another reason that C-V-C words are important. This one is a little more difficult.
Maybe you know that in English, we sometimes need to double a letter when we add a suffix like -er, -ed, -ing, and -est. This is important for comparative and superlative adjectives, the simple past tense, and the present progressive. For example mad becomes madder, nap becomes napped, win becomes winning, and big becomes biggest. For these words we have double consonants, but not always: nicer, hoped, mining, poorest. At first, this can be very confusing. When do we double the consonant!? How do we know!? C-V-C words!!! You generally need to double the last consonant when adding a suffix to a C-V-C word. There are some exceptions: generally we do not double the consonants W, X, or Y.
Longer C-V-C words
Above we defined C-V-C words as 3-letter words. That makes sense: C + V + C = 3 letters, right? But actually, there are more C-V-C words. It is really about the end of the words. Any one-syllable word that ends in C-V-C also follows the pattern above. Here are some other examples:
There is one other type of C-V-C word. All of the C-V-C words so far have been one syllable, and most C-V-C words are only one syllable. But some two-syllable words also follow this pattern. Two-syllable words ending in C-V-C, with the stress on the second syllable also follow the C-V-C pattern. The stress is very important here. There are not many words like this, and most are just a prefix added to a shorter word. Most two syllable words have stress on the first syllable. But when you do find a two-syllable word ending in C-V-C, with the stress on the second syllable, you know that you should double the consonant when adding -ed, -ing, -er, or -est.
Complete list of C-V-C Words
C-V-C Words with A
bad, bag, bam, ban, bat, cab, cad, cam, can, cap, cat, cav, dab, dad, dam, dap, fab, fad, fan, fat, fax, gab, gag, gal, gap, gas, gat, had, hag, ham, has, hat, jab, jam, lab, lad, lag, lap, mad, mag, man, mat, max, nab, nag, nap, pad, pal, pan, pat, rad, rag, ram, ran, rap, rat, sac, sad, sag, sap, sat, sax, tab, tad, tag, tan, tap, tar, tat, tax, vac, van, vat, wad, wag, wan, war, was, wax, yak, yam, yap, zag, zap
C-V-C Words with E
bed, beg, bet, cel, den, fed, fen, fez, gel, gem, get, hem, hen, hex, jet, keg, led, leg, let, med, men, met, net, peg, pen, pep, pet, red, rep, rex, set, sex, ten, veg, vet, vex, wed, wet, yen, yet, zed, zen
C-V-C Words with I
bib, bid, big, bin, bit, did, dig, dim, din, dip, fib, dig, fit, fix, gig, gin, hid, him, hip, his, hit, jig, kid, kin, kit, lid, lip, lit, mix, nib, nil, nip, nix, pig, pin, pit, rib, rid, rig, rim, rip, sib, sim, sin, sip, sis, sit, six, tin, tip, wig, win, wit, wiz, yip, zig, zip, zit
C-V-C Words with O
bob, bod, bog, bon, bot, box, cob, cod, cog, com, con, cop, cot, coz, dog, dom, don, dot, fob, fog, fox, god, got, hob, hog, hop, hot, job, jog, jot, lob, log, lop, lot, lox, mob, mod, mom, mop, nod, nog, nor, not, pod, pom, pop, pot, pox, rob, rod, rot, sob, sod, sog, son, sop, sot, tom, ton, top, tot, won
C-V-C Words with U
bud, bug, bun, bus, but, cub, cup, cut, dub, dud, dug, fun, gun, gut, hub, hug, hum, hun, hut, jug, jut, lug, mud, mug, mum, nub, nut, pub, pug, pun, pup, pus, put, rub, rug, rum, run, rut, sub, sud, sum, sun, sup, tub, tug, tut, tux, yum, yup
Exceptions
Some words look like C-V-C words, but aren't exactly. For example words that end in -AY and -AW are not really C-V-C words, because the -AY and -AW actually combine into a new vowel sound. The same is true for -OY words and -OW words.
Words ending in vowel-R often follow the spelling patterns of other C-V-C words, but R changes the pronunciation of the vowel before it, creating a sound that is not exactly a short vowel. We call these new vowel sounds R-colored vowels.
More free English resources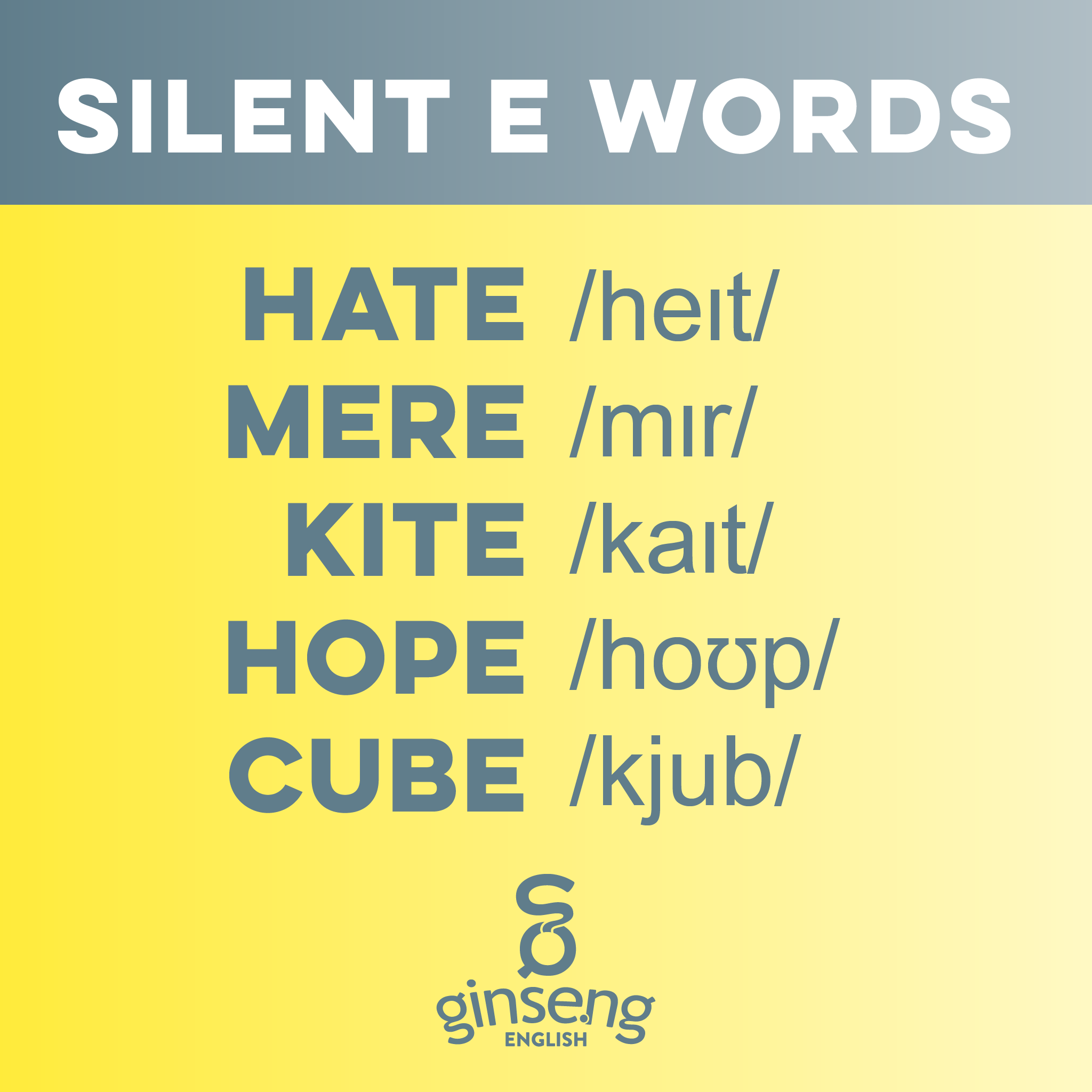 A1? B2? What is the CEFR?
You may have noticed that many of our English blog posts and English classes have strange combinations of letters and numbers on them: B1, C2, A1. These can tell you some important information about the level of the class or blog post. These codes come from a European system called the Common European Framework for Reference (CEFR).
Although the CEFR is "European," it is used in many countries around the world. Because the CEFR is international, it's very helpful for language learners and language teachers to talk about levels. There are six levels in the CEFR: A1, A2, B1, B2, C1, and C2.
The CEFR doesn't describe language in terms of number of vocabulary words or grammar structures. The CEFR focuses on what students can do with the language. For example, students at level B1 can give descriptions on a variety of familiar subjects related to their interests. C1 students can give clear, well-structured descriptions of complex subjects. That's why the CEFR can be used for any language, not just English. Learning your CEFR level can be really helpful to you as an English student!
Soon Ginseng will have a placement test that will help you learn your CEFR level, so watch for that!
CEFR Levels Table
Here is a table with each level in the Common European Framework, along with a description of students at each level.
Common European Framework of Reference for Language (CEFR) Levels
Level
Name
Description
PROFICIENT USER
C2
Mastery
Can understand with ease virtually everything heard or read. Can summarise information from different spoken and written sources, reconstructing arguments and accounts in a coherent presentation. Can express him/herself spontaneously, very fluently and precisely, differentiating finer shades of meaning even in more complex situations.
C1
Effective Operational Efficiency
Can understand a wide range of demanding, longer texts, and recognise implicit meaning. Can express him/herself fluently and spontaneously without much obvious searching for expressions. Can use language flexibly and effectively for social, academic and professional purposes. Can produce clear, well-structured, detailed text on complex subjects, showing controlled use of organisational patterns, connectors and cohesive devices.
INDEPENDENT USER
B2
Vantage
Can understand the main ideas of complex text on both concrete and abstract topics, including technical discussions in his/her field of specialisation. Can interact with a degree of fluency and spontaneity that makes regular interaction with native speakers quite possible without strain for either party. Can produce clear, detailed text on a wide range of subjects and explain a viewpoint on a topical issue giving the advantages and disadvantages of various options.
B1
Threshold
Can understand the main points of clear standard input on familiar matters regularly encountered in work, school, leisure, etc. Can deal with most situations likely to arise whilst travelling in an area where the language is spoken.,Can produce simple connected text on topics which are familiar or of personal interest. Can describe experiences and events, dreams, hopes & ambitions and briefly give reasons and explanations for opinions and plans.
BASIC USER
A2
Waystage
Can understand sentences and frequently used expressions related to areas of most immediate relevance (e.g. very basic personal and family information, shopping, local geography, employment). Can communicate in simple and routine tasks requiring a simple and direct exchange of information on familiar and routine matters.,Can describe in simple terms aspects of his/her background, immediate environment and matters in areas of immediate need.
A1
Breakthrough
Can understand and use familiar everyday expressions and very basic phrases aimed at the satisfaction of needs of a concrete type. Can introduce him/herself and others and can ask and answer questions about personal details such as where he/she lives, people he/she knows and things he/she has. Can interact in a simple way provided the other person talks slowly and clearly and is prepared to help.